Behavioral Health and Leadership Dynamics, LLC partners with organizations to create programs tailored to transform your organization into a learning culture of resilience and emotional wellbeing.
Current research demonstrates the following:
Staff Retention: Workers with high resilience are less likely to quit their jobs than low resilience workers
Job Satisfaction: Highly resilient workers are highly satisfied with their jobs, compared to those with low resilience scores
Stress: Highly resilient workers have 46 percent less perceived stress than low resilience workers.
Attendance: Highly resilient workers are fully present and have significantly lower absenteeism compared to low resilience workers
Physical Health: Highly resilient workers report having fewer health concerns than lower resilient workers
Why Build Resilience?
Highly resilient employees are able to: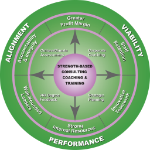 Thrive in an ever changing environment
Manage their emotions
Bounce back from personal and work related challenges
Influence others resulting in higher morale, greater performance and increased profit
Be proactive and productive
Invest In Resilience
Return on your investment: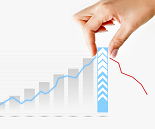 Ensure a healthy bottom line
Increase staff alignment
Improve organizational performance
Develop greater consensus in strategic direction
Increase employee productivity
Enhance employee commitment