Organizational Training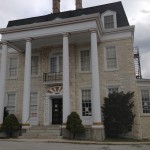 Training is needed in every organization to accomplish strategic goals and business objectives. Effective work teams magnify the accomplishments of individuals and enable you to better serve clients and other customers. BHLD provides you with the assessment data you need to develop leading edge training in your organization.
BHLD provides you with training tailored to meet your needs.
Sample List of Training:
Working with purpose and passion: creating a committed workforce
Optimism and peak performance
Performance Improvement Tools
Business Planning
Strategic Planning
Aligning Employees with the Organization's Mission, Vision and Values
Team Work: Building Collaborative Relationships
Benchmarking and Group Process Tools
Giving and Receiving Feedback to Supervisees
Stress Management
Anger Management
Conflict Negotiation
Facilitating Effective Meetings
Creating a Wellness Work Environment
Communication Skills
Creating a Productive, Adaptable and Fluid Organizational Culture
Individual Certification Training
Online Accredited Certification Training for Individuals
BHLD offers accredited and credentialed fast-track certification classes for professionals. Our courses are stream-lined for professional learners to save you time. Certification training is provided on-line with live interactive practicums with a student partner and with clients. The course work requires approximately 6-8 hours of time each week with a totally flexible schedule.
Dr. McCraw's Harmonic Matching Process is the foundation for all certification training. Harmonic Matching is a comprehensive four-step model to deliberately focus our thoughts, emotions and beliefs in a positive direction in order to align with our intentions. These courses deepen the participant's understanding of how to create a fulfilling life and how to mentor and coach others to do the same. In addition to lectures there are experiential sessions, exercises, sample coaching sessions and teleconference class discussions. In addition, BHLD offers a Start Your Business Package. Refer to the brochure link below.
Accredited Certification includes:
Relationship Consultant–3 Weeks
Life/Spiritual Mentor–4 Weeks
Life Coach Associate–4 Weeks (30 hour CCE Approved for professional counselors)
Life Coach–8 Weeks (30 hour and 60 hour CCE Approved)
Master Life Coach–12 Weeks (120 hour CCE Approved)
Health and Wellness Practitioner–16 Weeks (120 hour CCE Approved)
Corporate Life Coach–20 Weeks (120 hour CCE Approved)
Start Your Business Package includes:
Materials (distributed electronically)
Audio instruction to guide you through the steps to starting your business
Sample policies for coaching and mentoring clients
Protocols coaching and consulting businesses that are tested in the field
Samples of screening forms, consents and other documents
Instructions to guide you in writing your own business plan and developing a marketing plan especially for your business
Individual Business/Marketing Plan Review
Detailed review of your business/marketing plan by a BHLD Consultant
Individual Business/Marketing Plan Consultation
One hour individual phone session with BHLD Consultant to receive feedback on your business and marketing plan